The world's most popular hardware wallet finally gets a much needed refresh complete with a larger screen, increased memory, Defi, and NFT support.
Originally launched in 2016, the Nano S is one of the longest-running and most popular hardware wallets, selling over 4.5 million units. The new S Plus has finally caught up with the times and brings much needed improvements.
What I liked
Great price point at $79.
Large 128 x 64 pixel screen and responsive buttons.
Easy connectivity to computers with USB-C.
Improved 1.5MB storage capacity.
What I disliked
The accompanying Ledger Live app and software client is sometimes slow and glitchy.
Can't use the device while on the go due to no battery - must be plugged into computer to use.
This review will cover the new features of the wallet, comparison between its predecessor, and then dive into its security and operating system.
After, I'll explain a bit about actually using the Ledger Nano S Plus.
The all new Ledger Nano S Plus resembles a small USB flash drive with a Swiss Army knife functionality
Ledger Nano S Plus features
The Nano S Plus supports more than 5,500+ cryptocurrencies and tokens, including Bitcoin (BTC), Ethereum (ETH), Litecoin (LTC), Tether (USDT), Binance Coin (BNB), Ripple (XRP), Cardano (ADA), Solana (SOL), Terra (LUNA), and more.
The Nano S Plus device is compact with a size and shape comparable to that of a USB stick. Its plastic body comes with a metal case out of stainless steel, making the wallet more durable.
You can comfortably fit a Nano S Plus into your pocket.
A view of the Nano S Plus's larger size and screen
The wallet doesn't require a battery and will have to be connected via USB-C and the computer to use it.
What's in the Nano S Plus box?
In November of 2021, the Ledger company underwent a large rebranding adopting an Apple-like packaging, new logo, new font, and Halloween orange colors.
The box you'll receive is tightly shrink-wrapped with simple inconspicuous branding.
The Ledger Nano S Plus box
Opening the the freshly-branded box you'll find
Quick start guide
Small envelope containing several recovery phrase cards
USB-C cable
Loop for attaching your Ledger to a keyring
Ledger-branded stickers
The quality of the accessories has leveled up since the original Nano S. The USB-C cable is braided and branded and the quick start guide is simple and features multiple languages.
Getting started with the S Plus
Every Ledger hardware wallet is designed to secure your crypto assets. Like other hardware wallets, private keys stored in a ledger are kept offline at all times.
For convenient handling of crypto holdings, the ledger comes with its native app: Ledger Live.
A companion to the Nano S Plus device, the Ledger Live app can be installed on desktop as well as iOS and Android devices
Once the app is installed, traders can use Ledger Live to buy, exchange, and earn interest on their crypto portfolio, thanks to various integration partners.
Setup
The first step in setting up any new Ledger device is installing the Ledger Live App on a desktop PC. Ledger Live guides users through the process and provides an easy-to-use interface for monitoring your digital assets.
The whole setup process takes just a few minutes and includes writing down your seed phrase and defining the device's PIN. Depending on preference, the PIN can be between 4 - 8 numbers long.
TIP! Using all 8 characters for your PIN strengthens your security
Ledger will provide you seed phrase recovery sheets where you can write down your 12 or 24 word seed phrase.
The Ledger device will come with a bright orange envelope containing cards to record your recovery phrase
For ultimate safekeeping of your seed phrases you can opt to buy a metal steel plate, like the Billfodl, to protect from fire or water damage.
To start storing different cryptocurrencies on the wallet, open Ledger Live, find the respective application (Bitcoin, Ethereum, Dogecoin, etc.), and install it.
For each crypto asset that you want to manage, you need to install its app on your Ledger hardware wallet
The Nano S Plus has been upgraded with 1.5 megabytes of storage allowing you to install 100 applications. This is a massive improvement over the original Nano S which only allowed 4 to 5 apps to downloaded.
Once installed, you can generate public addresses and start transferring and receiving crypto.
As long as the public address is known, users can receive funds to their ledger anytime, even when it's offline.
Transferring and receiving crypto
To transfer (or receive) crypto, connect the Ledger via USB-C cable, open the Ledger Live app and enter the PIN on your Nano S Plus to access it.
On Ledger live, go to transfer (or receive), pick send from the menu and enter the receiving address.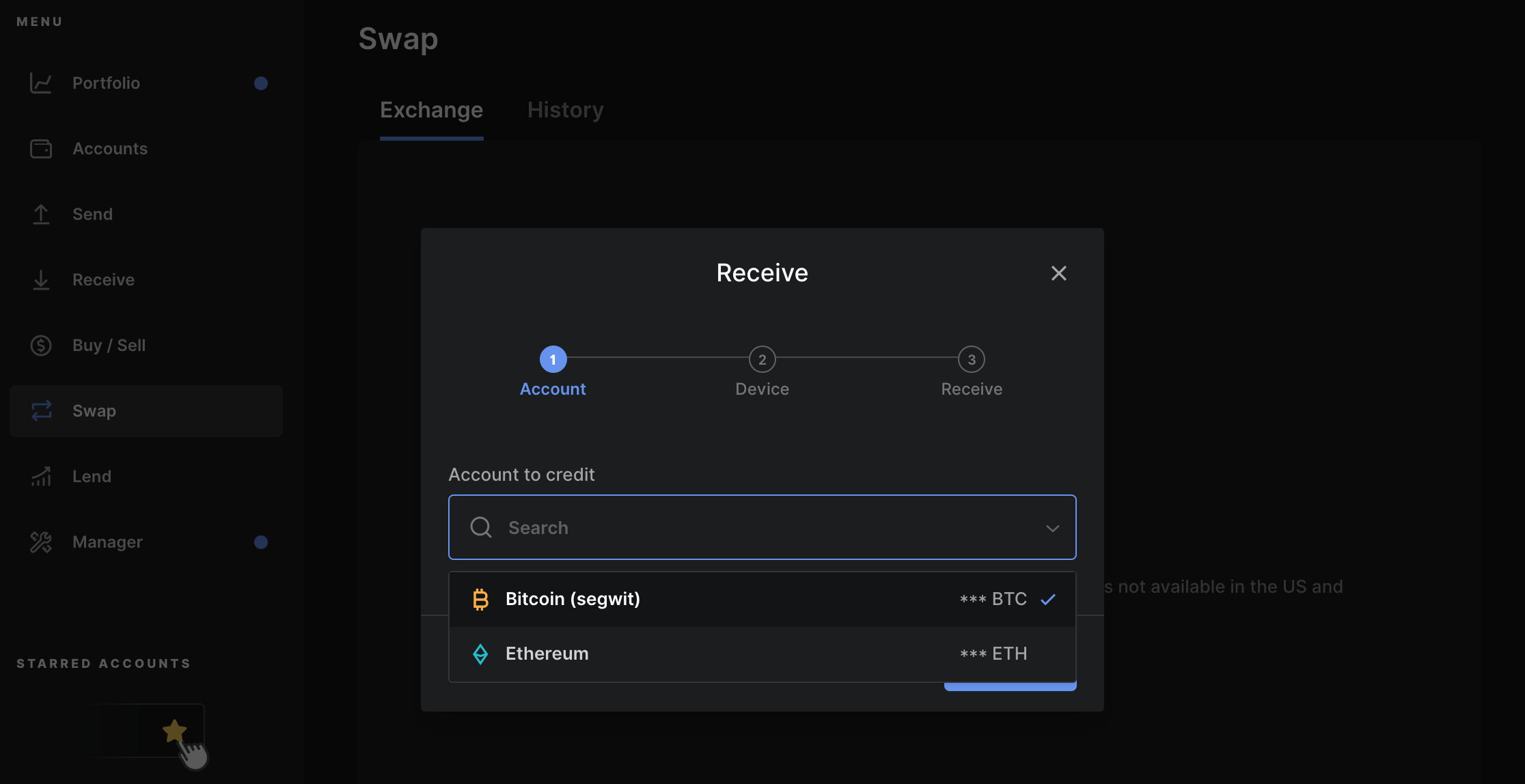 To confirm the transaction, check the recipient's address shown on the Ledger device and confirm using the ledger buttons.
Now that the new S Plus features a larger screen, it's quite easy to verify long cryptocurrency addresses.
Also, with various integrations with partners that Ledger has made, you can easily swap crypto, buy and sell and lend all within the Ledger Live app. For all these activities, the Ledger Nano S Plus has to be connected to the computer.
The final verdict
Coming from a Nano S user, it's easy to see how this new new iteration will be much more successful than its predecessor.
At the reasonable price point of $79, only $20 more than the original $59 price tag for the Nano S, it easily ranks among the most affordable options without sacrificing on security.
Additionally, it now supports more than 5,500+ assets, so it can accommodate even the most obscure tokens that your altcoin fantasies might desire.
In combination with Ledger Live app, the UI/UX is smooth, and integrations work flawlessly.
Self custodying cryptocurrencies is always an uphill learning curve, but the Ledger suite of products makes it easy and fun to interact with.
Ledger does offer the Nano X, a $149 option with bluetooth capabilities, but I don't think anyone needs more than what the Nano S Plus offers.